Adam's Apple Club
Adam's Apple Club, nestled in Chiang Mai, Thailand, stands as one of the country's most established and well-known Gay Go-Go Clubs and Show Bars. Situated on Viangbua Road in the Chang Puek district, this vibrant venue draws visitors from all around with its electrifying performances.
From 9 p.m onwards, gorgeous go-go dancers captivate the audience with their energetic and enticing performances, setting the stage for an unforgettable night. The official show commences at 10 p.m and continues until around midnight, featuring mesmerizing dance numbers that showcase the dancers' perfect, muscular bodies and glistening skin. Additionally, the club offers exotic lady boy acts, adorned in stunning costumes that epitomize the unique allure of Thailand.
Adding to the excitement, the fully stocked bar offers a delightful array of cocktails, ice-cold beers, whiskies, wines, and soft drinks to quench any thirst. As a thoughtful touch, guests can also enjoy complimentary popcorn while reveling in the performances.
Admittance to Adam's Apple Club Chiang Mai is free for guests over the age of twenty, providing an inclusive and exciting atmosphere for all. This cherished establishment has earned its reputation as a must-visit destination, offering an unforgettable experience of entertainment, camaraderie, and celebration for locals and travelers alike.
Features at Adam's Apple Club:
Go-Go dancers
Dance show
Well stocked bar
Popcorn
Opening hours
Show full week
Show less
We try to keep this information updated, but always check their website for updated information.
Location
User comments
Have you been to Adam's Apple Club and have something to say? Help the community and share your piece of mind
Login to comment
Please login to add your comment.
User photos from Adam's Apple Club:
It's always best to view a place from the eyes of the visitors. Here's some pictures submitted by our users.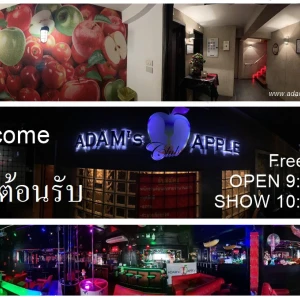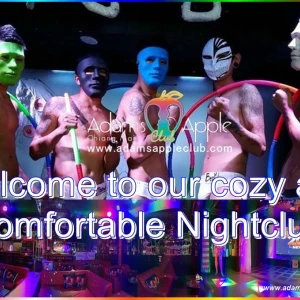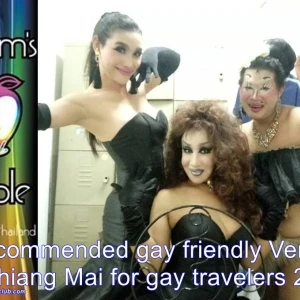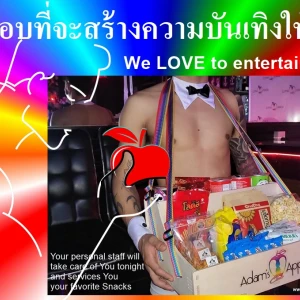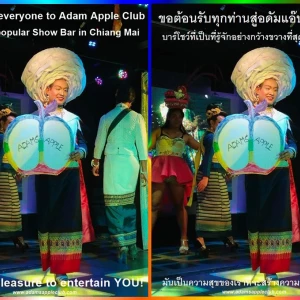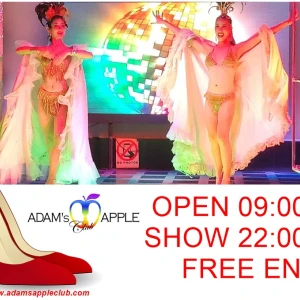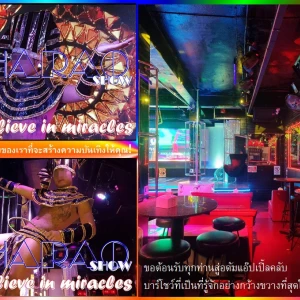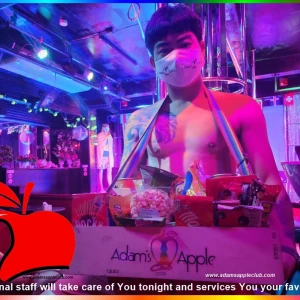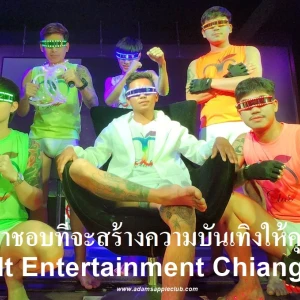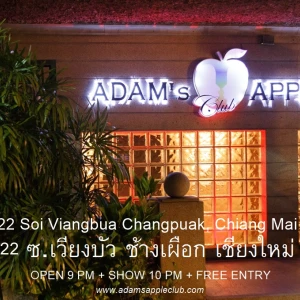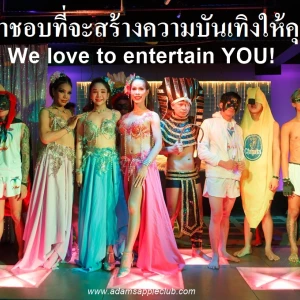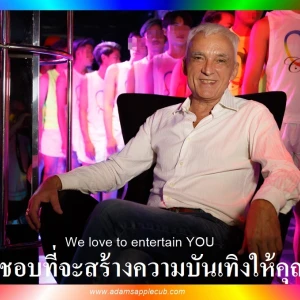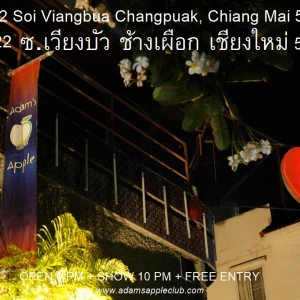 Address:
1 21/22 ถนน เวียงบัว Tambon Chang Phueak, Mueang Chiang Mai District, Chiang Mai 50300, Thailand
Links:
We need your help
Do you know more about this place? Let us know.