Bellini Gay Bar
The Bellini Bar has long been an institution in the heart of St. Georg not far from the Lange Reihe. Opened in 2002, the bar soon became a mecca of the gay scene in Hamburg.

The bar offers great service and good music in a relaxed and casual atmosphere after a busy day.
Opening hours
Show full week
Show less
We try to keep this information updated, but always check their website for updated information.
Location
User comments
Have you been to Bellini Gay Bar and have something to say? Help the community and share your piece of mind
Login to comment
Please login to add your comment.
User photos from Bellini Gay Bar:
It's always best to view a place from the eyes of the visitors. Here's some pictures submitted by our users.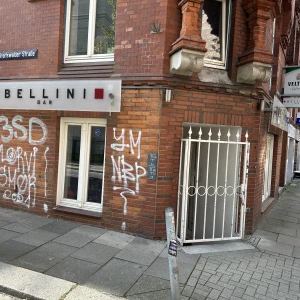 Address:
63, Danziger Str., 20099, Hamburg
Links:
Website
We need your help
Do you know more about this place? Let us know.