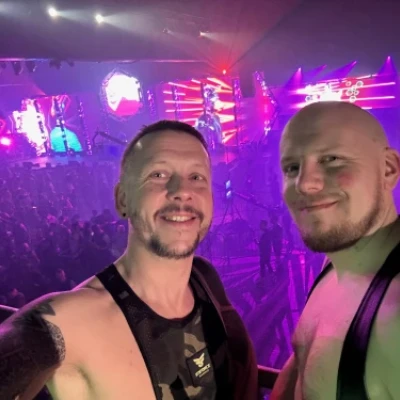 Darklands 2023
Our last proper gaycation lead us to Antwerpen to a great party!
This was the first time for either of us to visit both Antwerp, Darklands and Brussels, fun to explore country, cities and parties!
Darklands is a large fetish and BDSM festival that takes place annually in Antwerp, Belgium. The festival features a variety of events, workshops, and performances centered around the fetish and BDSM lifestyle. It used to be just a leather pride event but escalated to the full range it is today.
We got to stay at the main hotel for the festival (A Stay) in the center of Antwerp. Very nice hotel, but more importantly a great place to meet other visitors.
During the days the festival is a fun marketplace with loads of vendors of all things fetish! There are multiple stages with performances of all kinds. If you book in advance you can attend workshops, dinners, and other events too. But when the evening turns to night the dancefloors open (three different rooms) and all the dark rooms are open for your pleasure!
People join for different reasons: education, shopping, drinking or just hooking up. But most of all it's an extremely social event where you get to meet the person you've been chatting with on Instagram for the last year who's also interested in that special thing "only you like".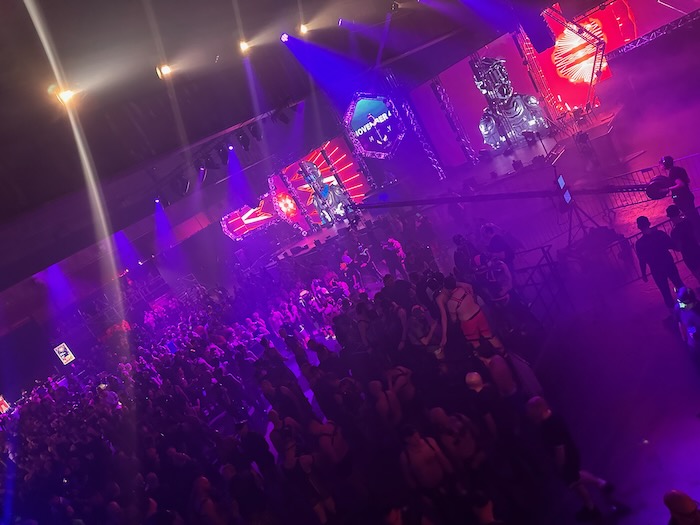 We had a blast, but we also had a chance to visit a few venues in town:
Mister B: Great store with a fantastic range of items, but also attended by super friendly staff.  Conny got to buy some nice new pants!

ReFill: Had a fantastic lunch there. Got to try some bitterballen :)

Duplex: Fantastic drinks and a cool place to meet friends
---
We ended our trip in Brussels with an extra night to relax. Brussels is also a very nice town to visit! We just needed to eat some waffles and drink some more beer and we succeeded with both!
Some of the places worth mentioning:
Spit it out: Not very large, but great staff, service and products. 

Station BXL: Cool place to meet friends for drinks, why not enjoy an aperol spritz!

Le Baroque: Small bear bar but it open late and always draws a crowd
It was a great weekend (long weekend from wednesday to monday). Soo looking forward to doing it again next year!