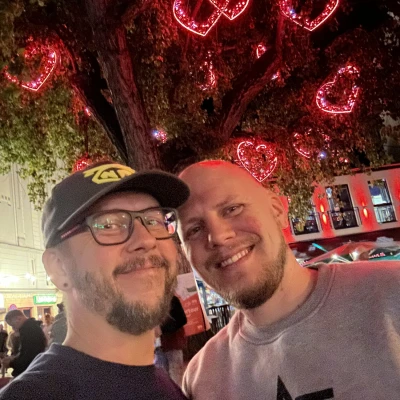 A Whirlwind Weekend in Hamburg: From Speicherstadt to Schnitzels
Last weekend of September, we seized the opportunity to extend a work trip to Hamburg into a delightful weekend adventure. With a Friday morning flight, we wasted no time and dove straight into exploring the charm and vibrancy of this German gem.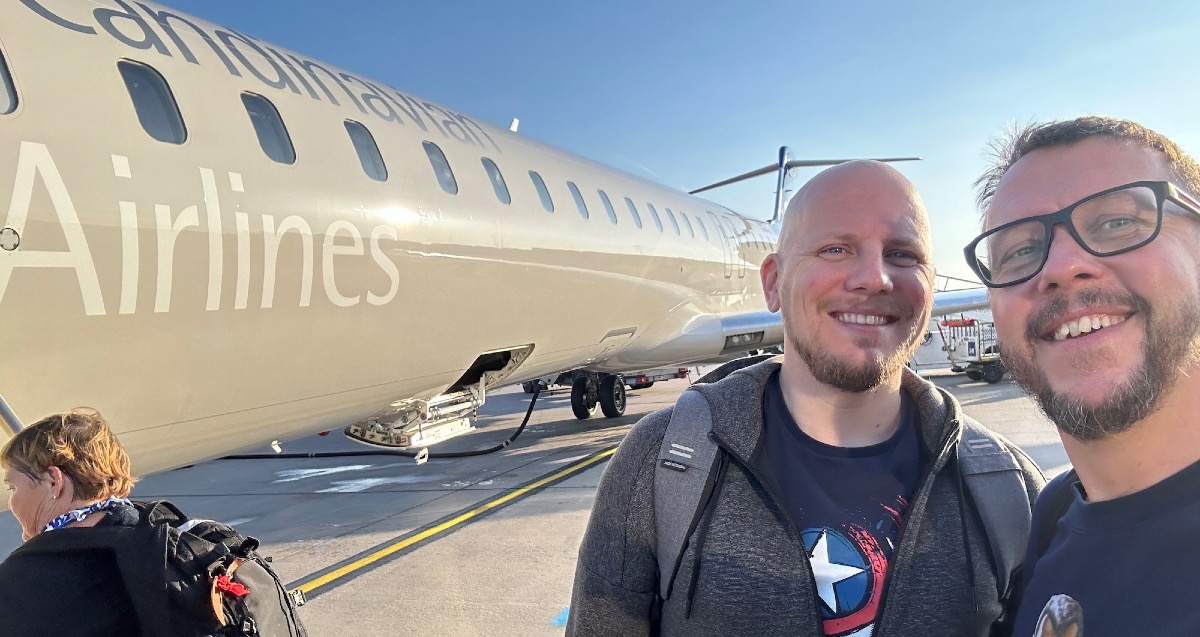 Ready for takeoff
Friday sightseeing
Our first stop was the iconic harbor area, where the Speicherstadt and Elbphilharmonie captivated us with their architectural grandeur. As the sun dipped below the horizon, we ventured into the legendary Reeperbahn, immersing ourselves in the eclectic nightlife. Little did we know, our curiosity would lead us to log over 30,000 steps in a single night!
Some places we visited: Minus, Boutique Bizarre, Wunderbar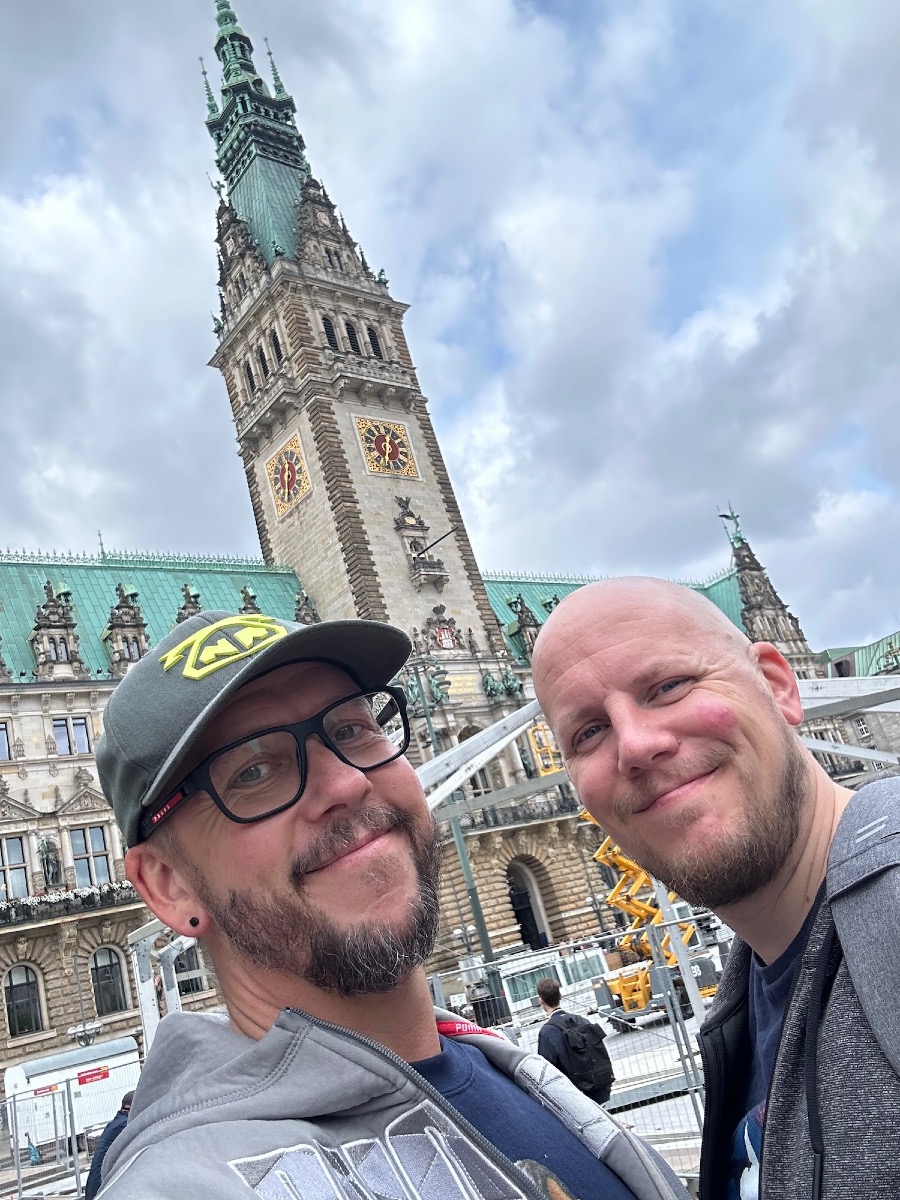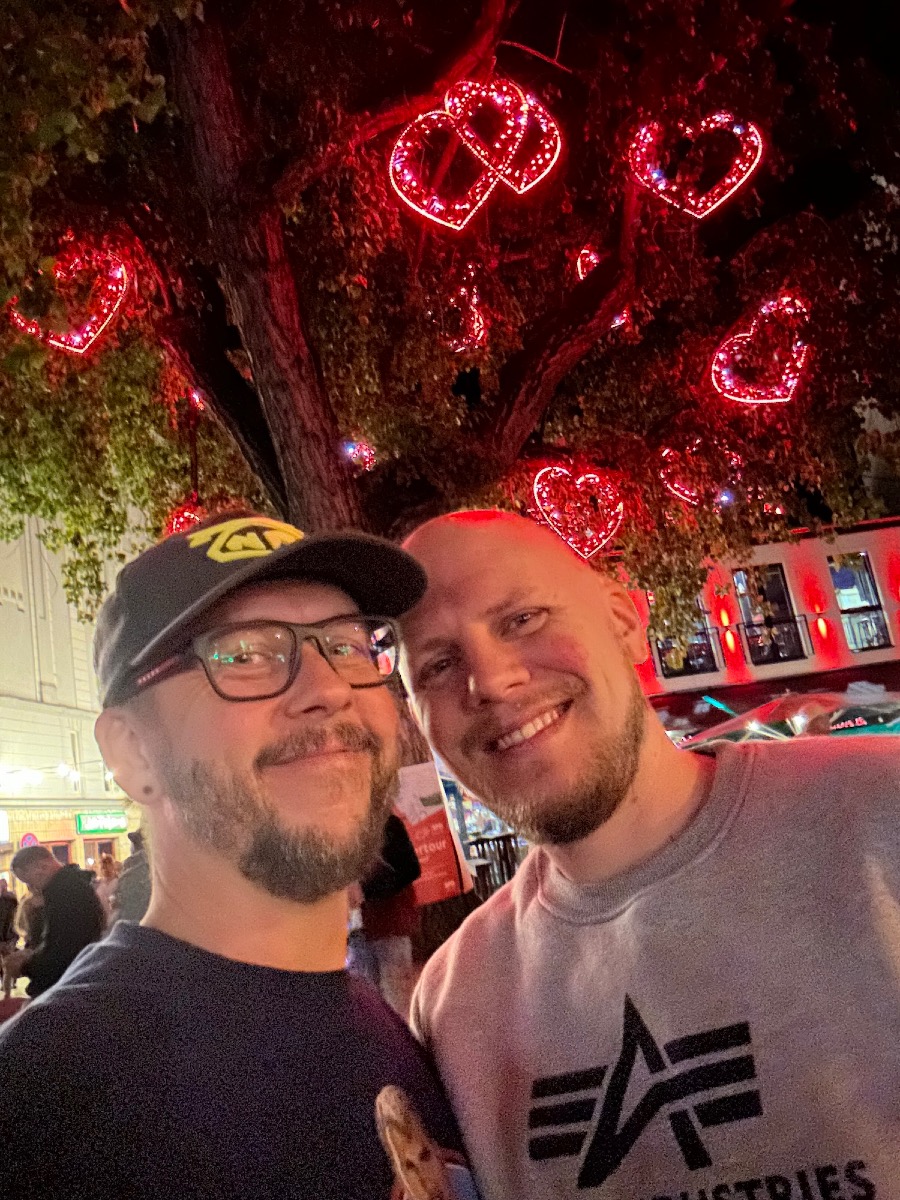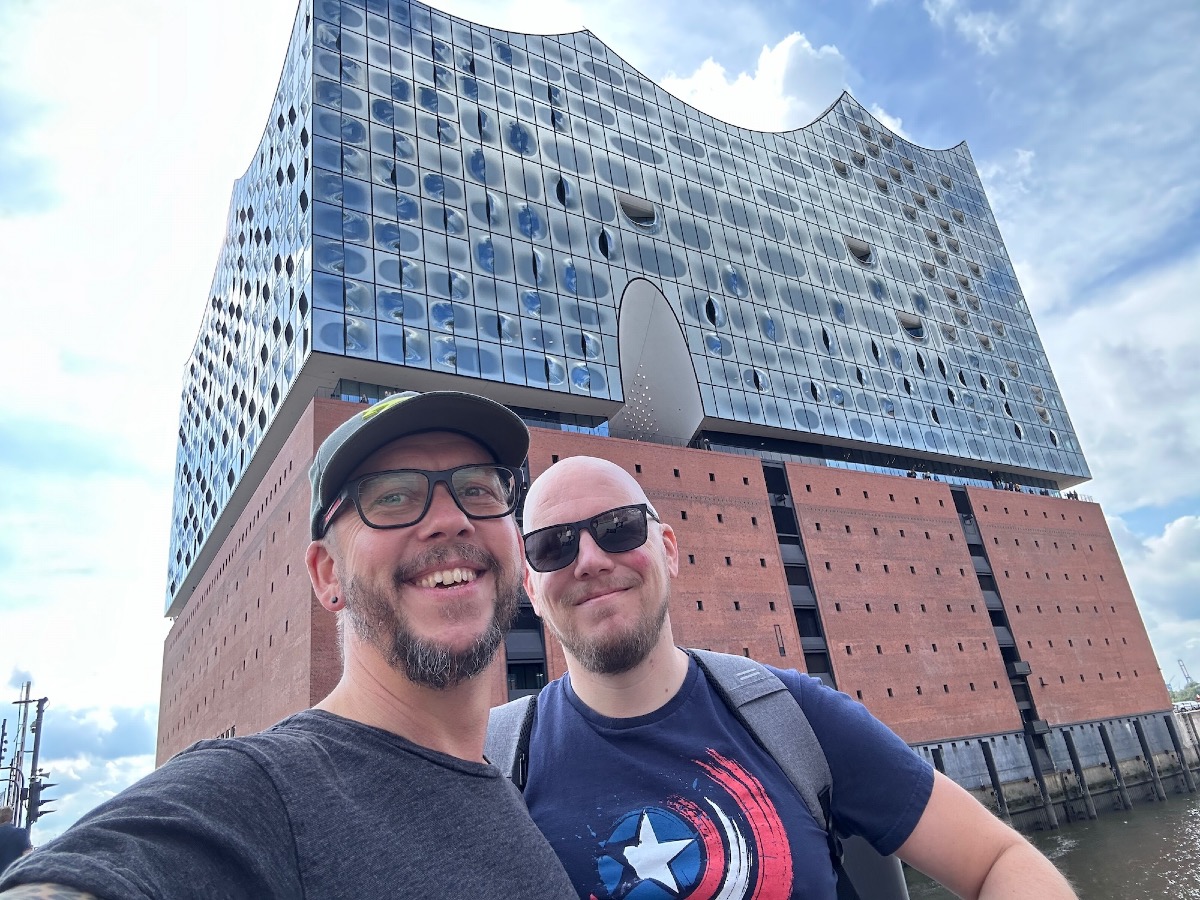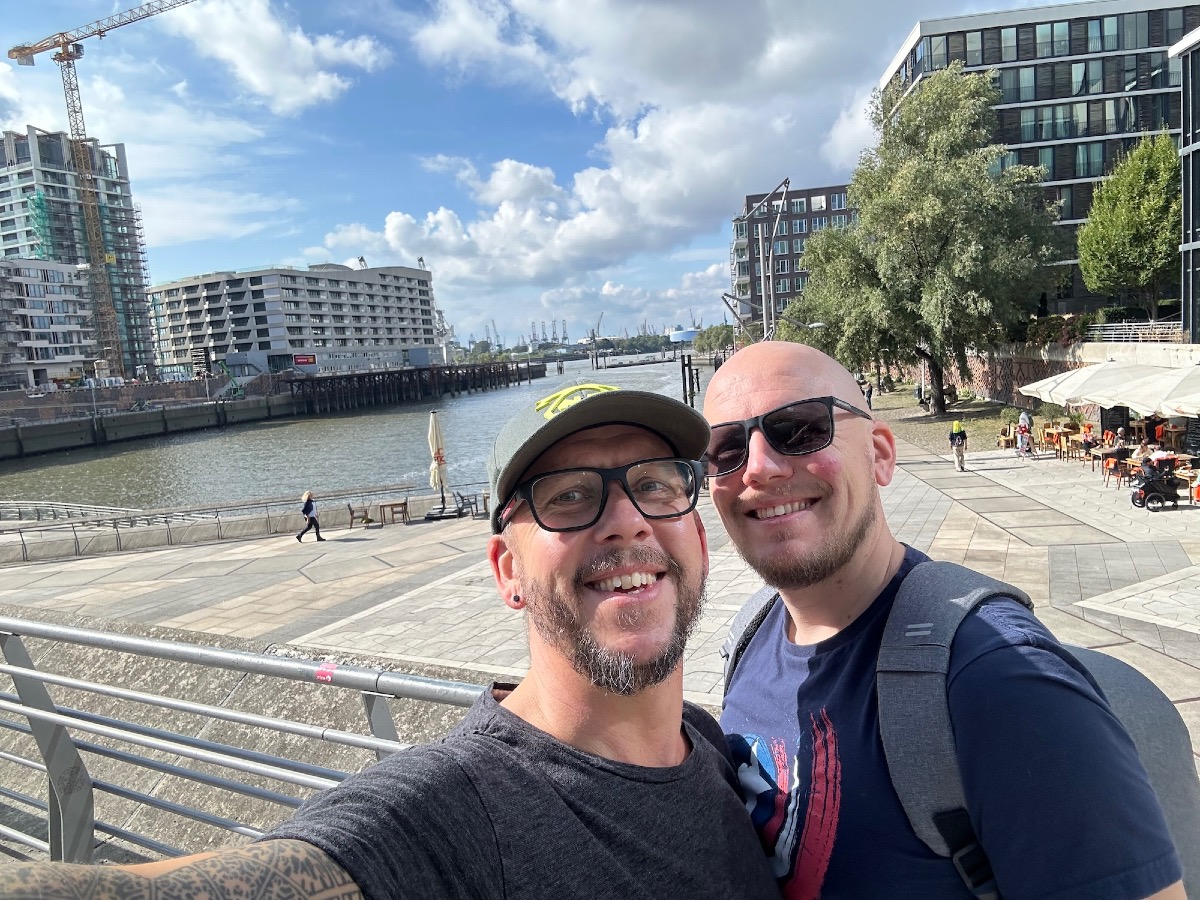 Slow Saturday Shopping
Taking a slower pace on Saturday, we explored the northern part of the city center, discovering a plethora of gay shops and venues. It only felt fitting to indulge in Hamburgers for dinner – a must in this city. The night unfolded with visits to two unique bars/clubs: Toms Saloon and S.L.U.T., each offering a distinct flavor of the city's nightlife.
Some other places we visited: Brunos, Mr. Chaps, Café Gnosa, ExtraTour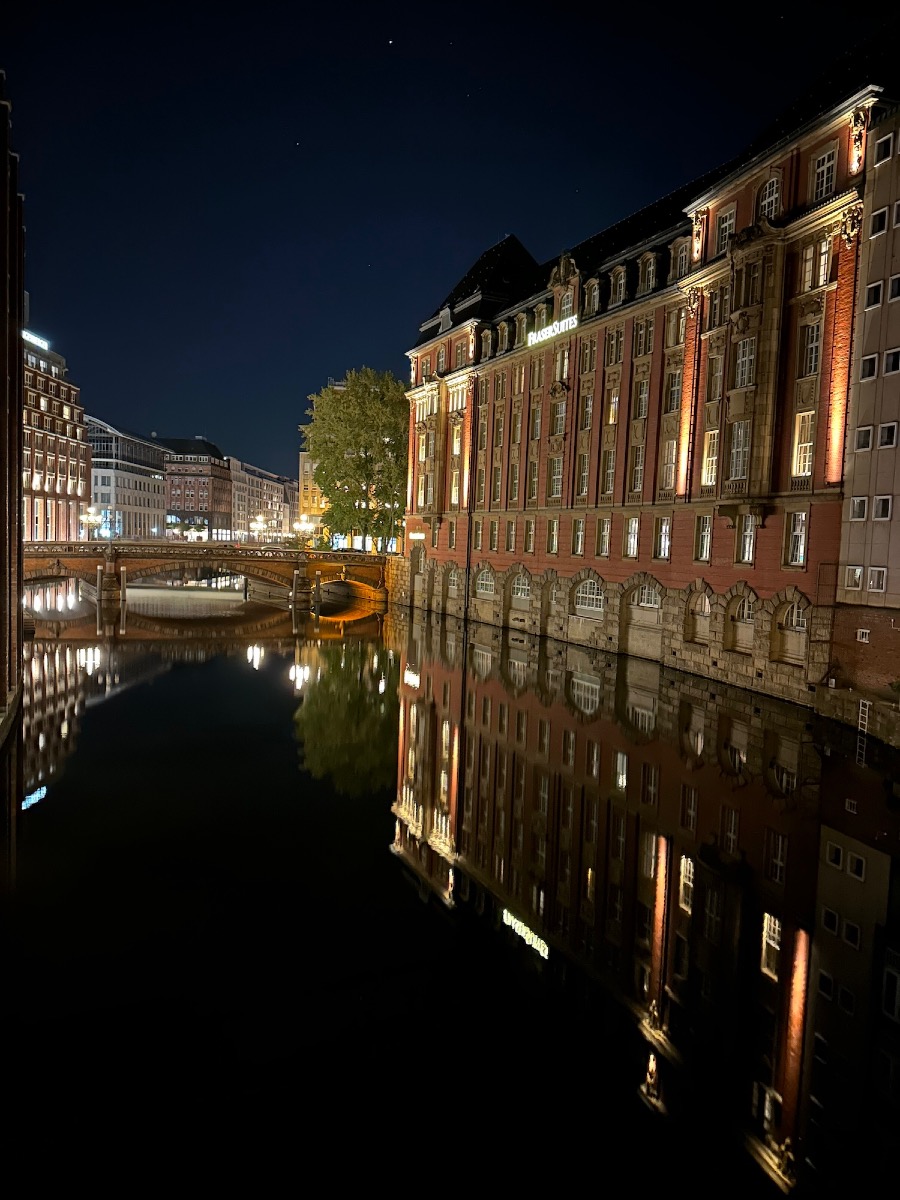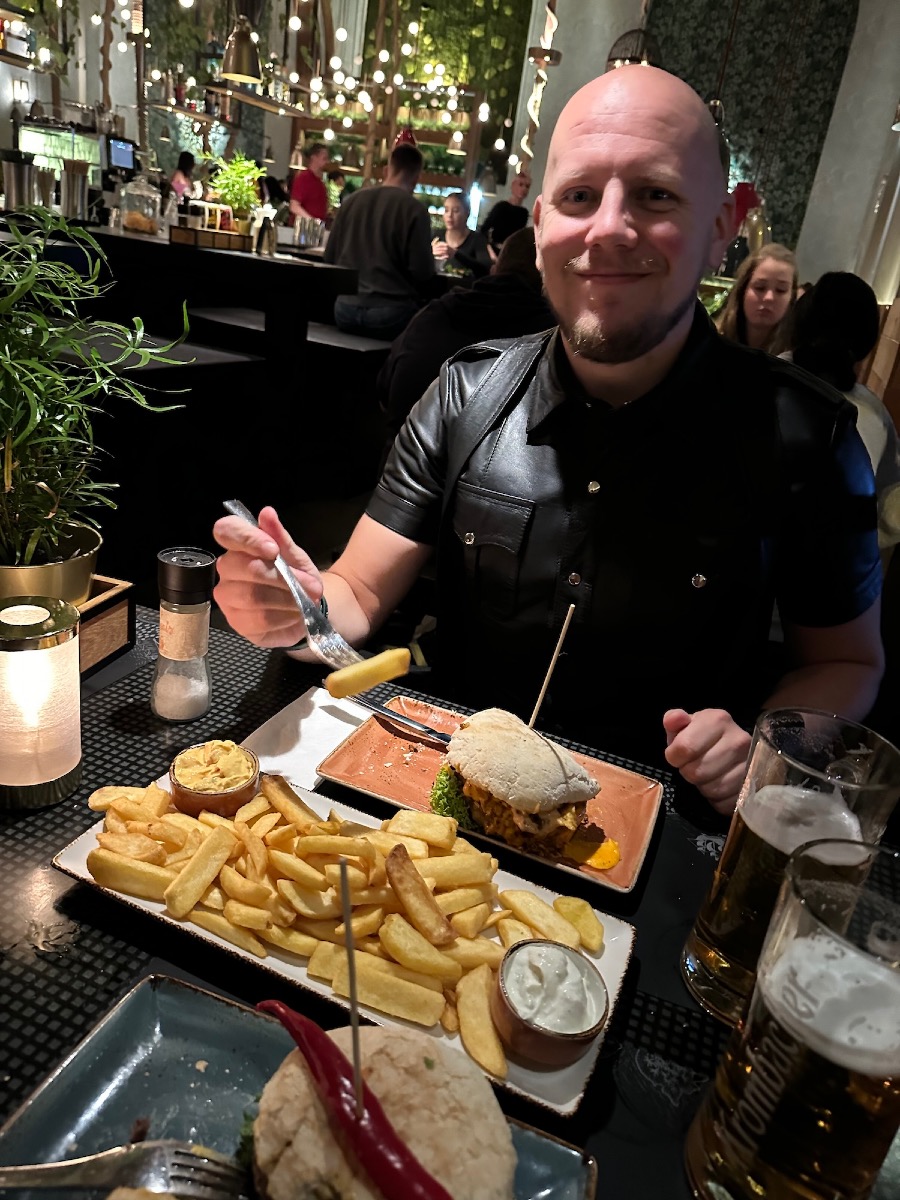 Lazy Sunday
Embracing the tranquility of Sunday, we began with a leisurely stroll through the enchanting Planten un Blomen. The day continued with a relaxing visit to the Dragon Sauna, a perfect retreat before indulging in the quintessential German experience – savoring a perfect schnitzel and toasting with October beer.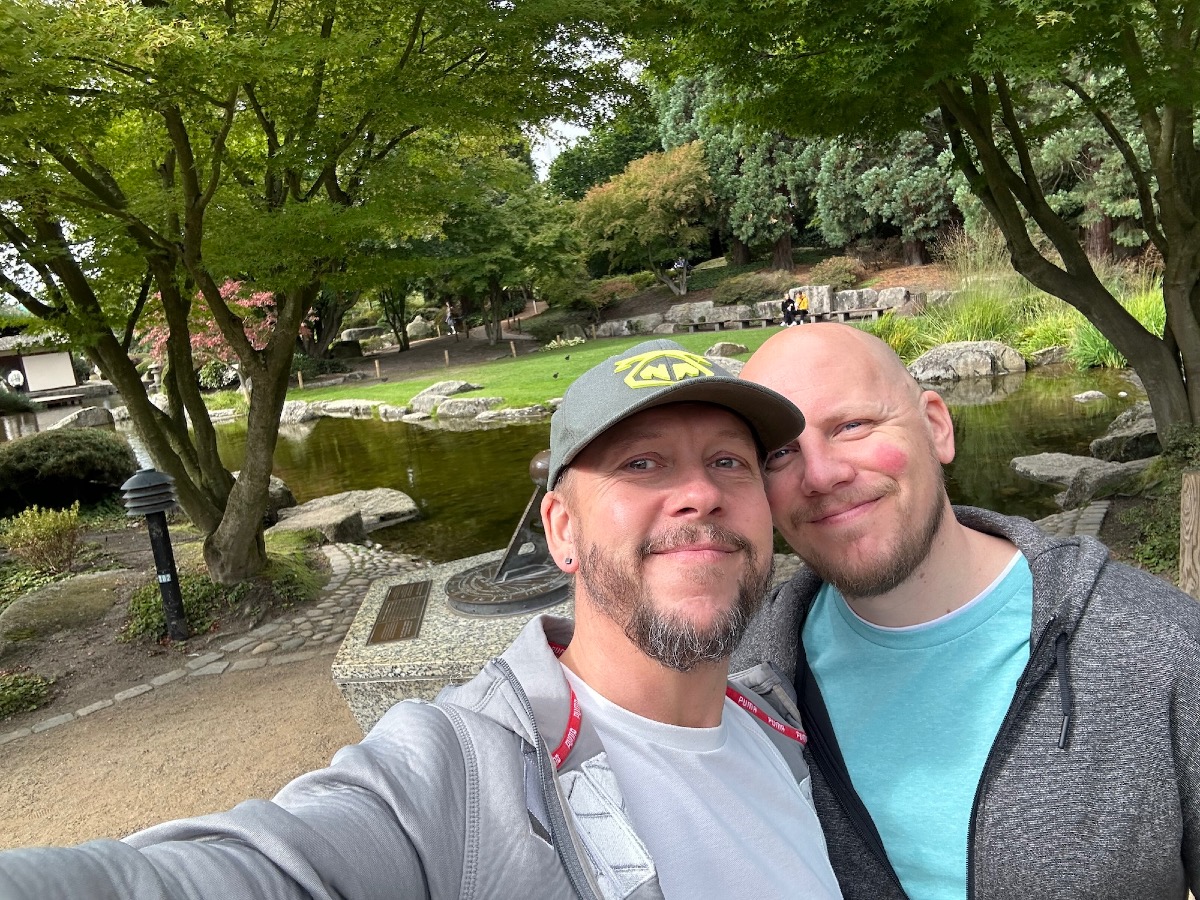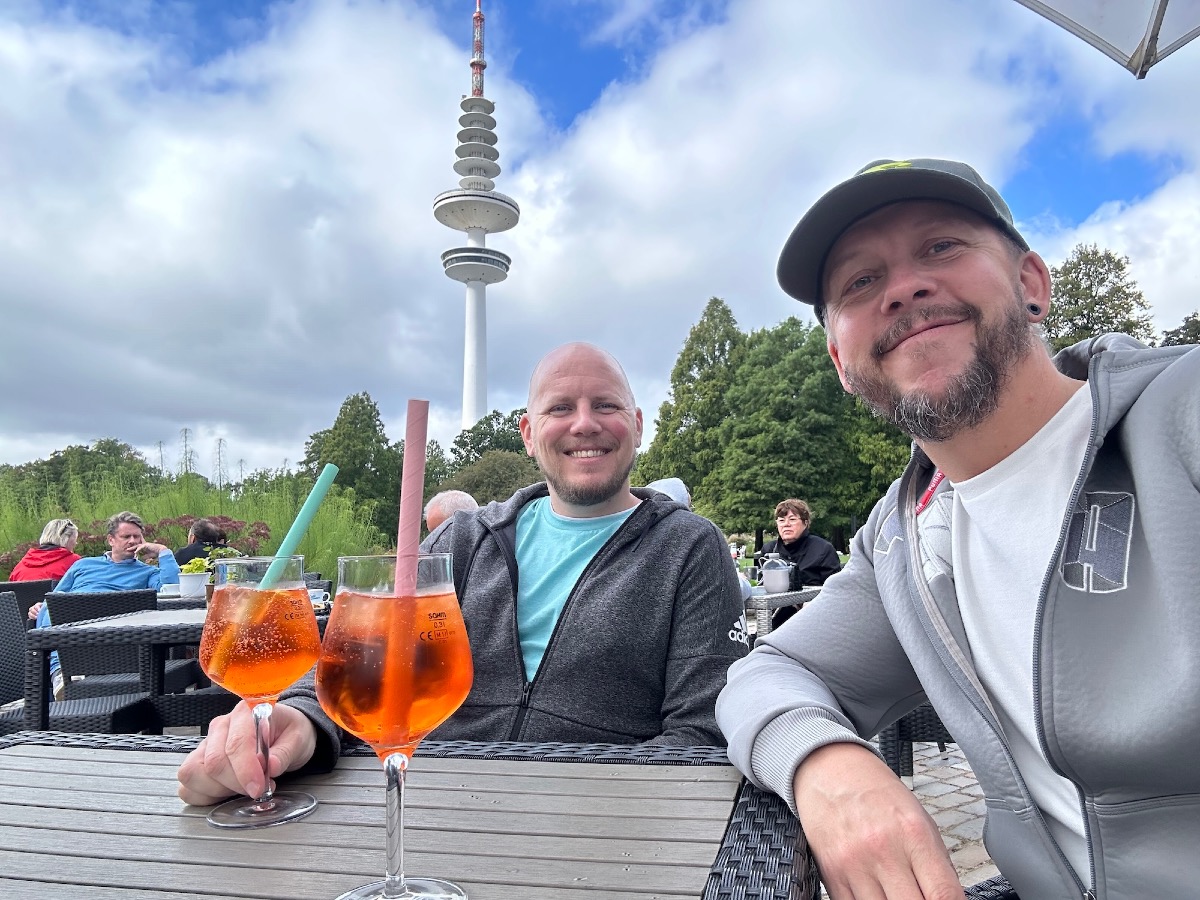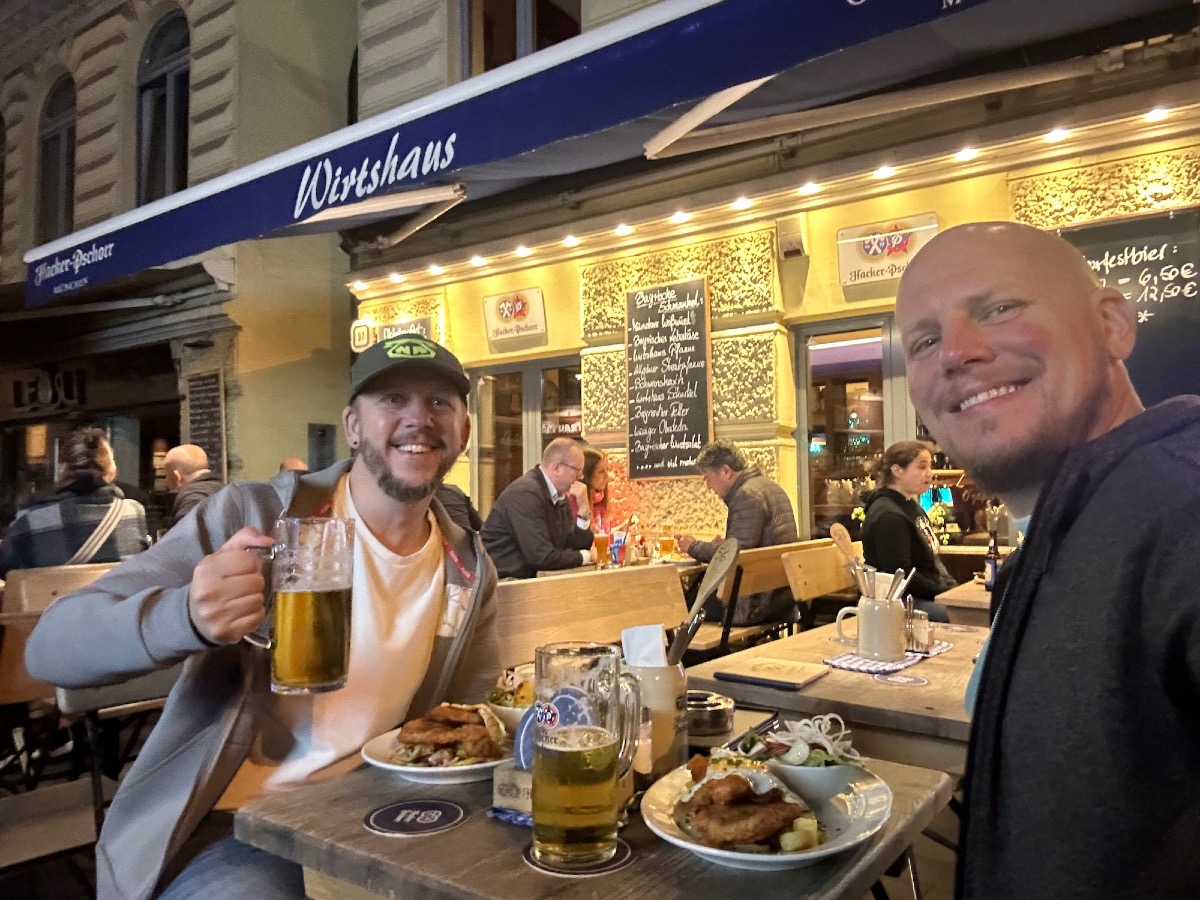 As the weekend drew to a close, Conny reluctantly flew home, while Patrick stayed on for a few more days of work. Our getaway had been nothing short of perfect – blessed with ideal weather and set against the backdrop of a truly beautiful town.
Hamburg, with its rich history, vibrant culture, and welcoming atmosphere, provided us with a weekend full of unforgettable moments. From the bustling harbor to the colorful Reeperbahn, the city unveiled itself layer by layer. As we bid farewell, we carried with us the memories of a weekend that was, indeed, the perfect blend of exploration, relaxation, and a touch of revelry.
Until next time, Hamburg!

Last view of Hamburg from the airplane heading home.