Stockholm Archipelago: A One-Day Gay Island Hopping Bliss
Ah, Stockholm—a city where urban cool effortlessly blends with natural beauty. For any travel-savvy LGBTQ+ individual, exploring the islands around Stockholm and its archipelago is nothing short of a dream day-trip. From the serenity of car-free islands to vibrant nightlife, this guide will show you how to make the most of your one-day island-hopping adventure.
The Essentials
Before embarking on your journey, pack your essentials. Don't forget sunscreen, a good book, and perhaps a picnic basket filled with some Swedish fika (snacks and coffee) to enjoy. Now, let's dive into your itinerary!
How to Get Around
There are primarily two companies that operate ferry routes in the Stockholm archipelago, which can take you to popular destinations like Grinda, Sandhamn, and Vaxholm:
Waxholmsbolaget
Waxholmsbolaget is a popular choice for both locals and tourists. Operated by the Stockholm County Council, it provides a comprehensive network of routes covering a large part of the archipelago. It's budget-friendly and offers day passes that allow for unlimited travel, which is perfect for island hopping.

Strömma/Cinderella Boats
Strömma operates the Cinderella Boats, which are speedier but tend to be more expensive. They also provide an extensive network of routes but are often seen as more of a tourist option.
Both companies have online timetables and ticketing systems, so it's easy to plan your trip in advance. Note that schedules can vary depending on the season, so it's a good idea to check before you go.
Morning: Grinda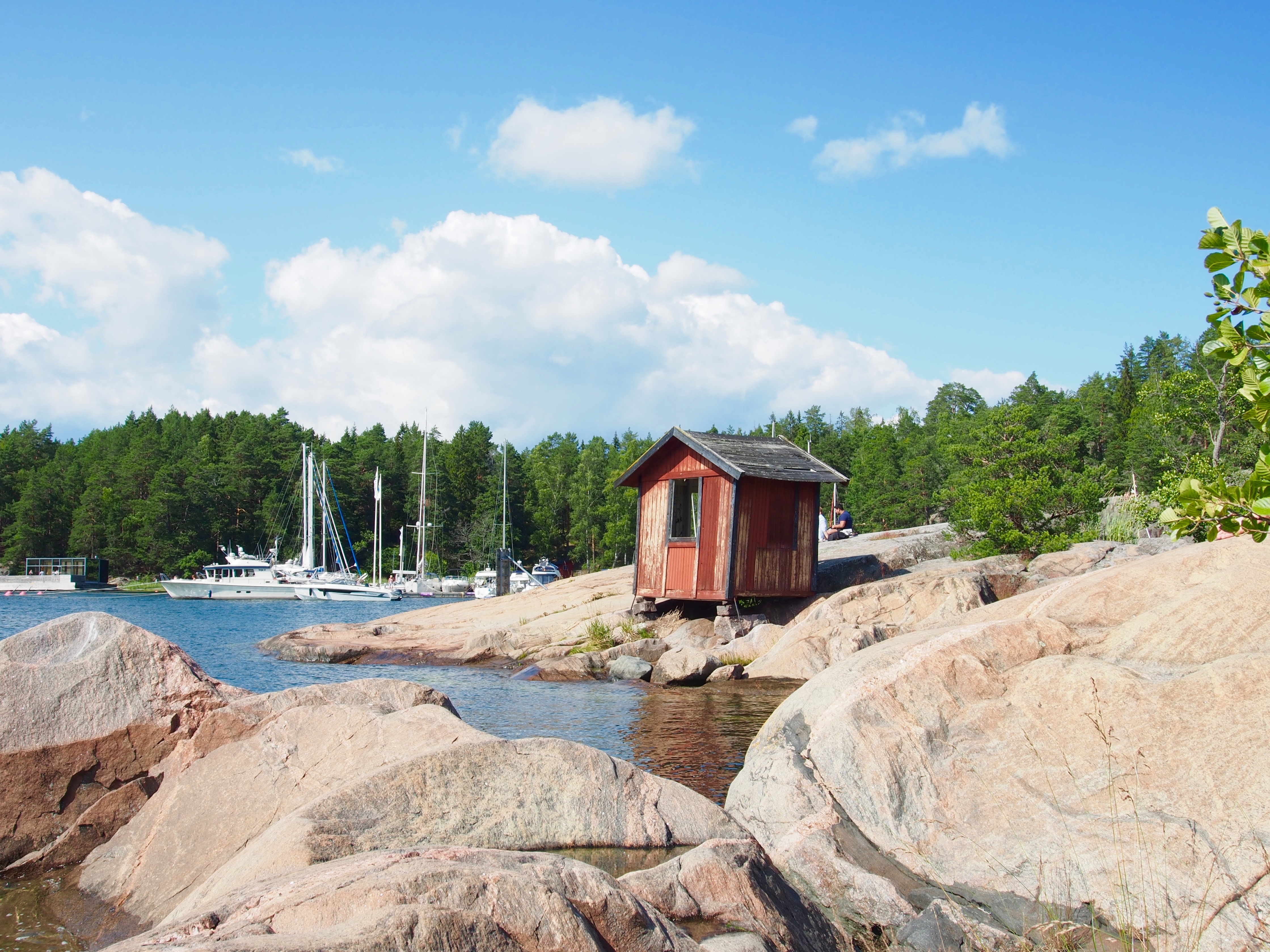 Kick off your day by heading to Grinda, a picturesque island that's just an hour's ferry ride from central Stockholm. This is an ideal starting point thanks to its lush nature, hiking trails, and swimming spots.
Explore and Unwind
Take your time exploring the natural beauty. From serene meadows to hidden beaches, Grinda offers numerous selfie spots that are Instagram-worthy.
Choosing a boat to get there:
Waxholmsbolaget:

Departs from: Strömkajen

Service: Budget-friendly, offers day passes, takes around 1.5 hours.

Strömma/Cinderella Boats:

Departs from: Strandvägen

Service: Faster but more expensive, generally less than 1.5 hours.
Noon: Sandhamn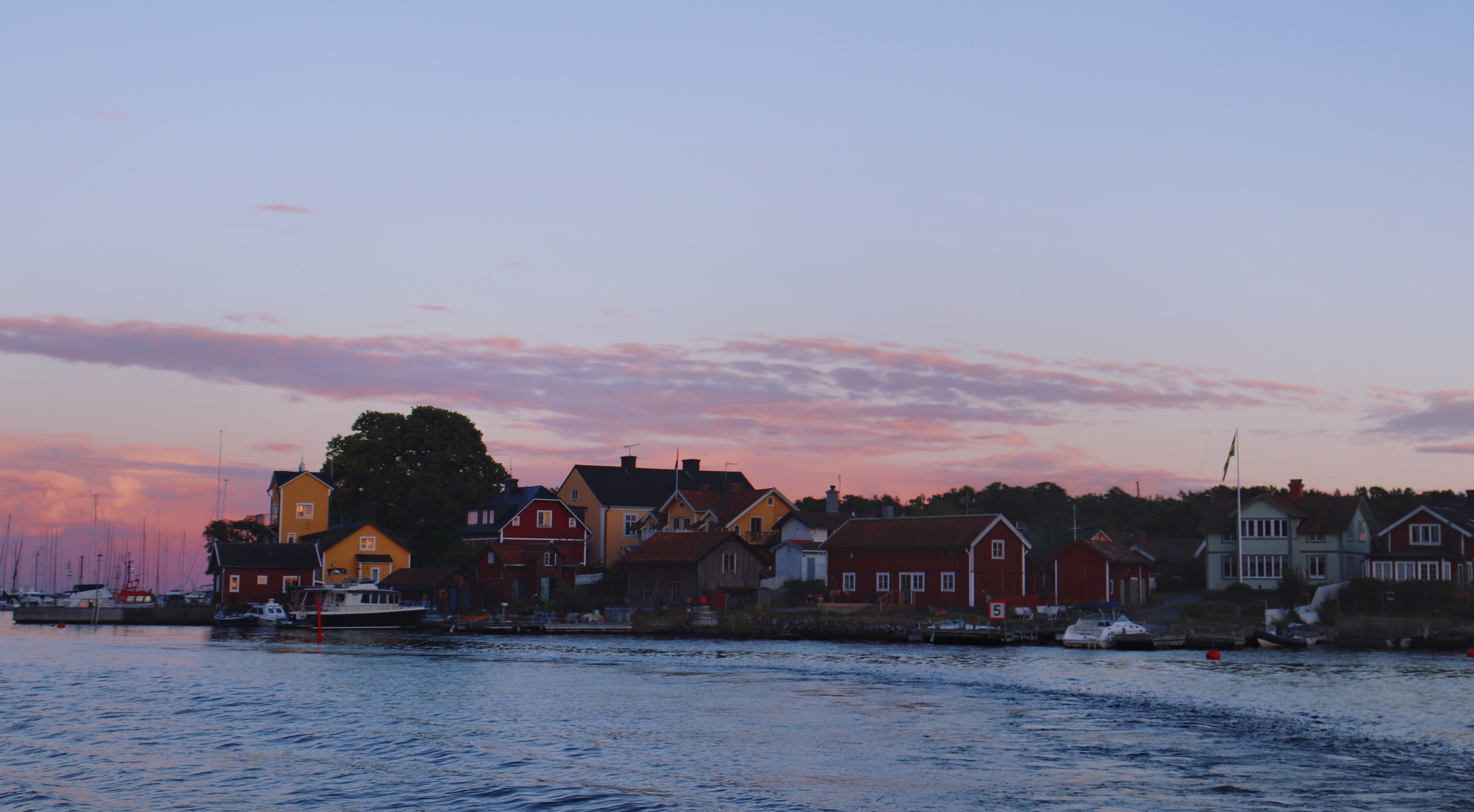 Next, make your way to Sandhamn, a hub of maritime activities and a popular spot for yachters and boaters.
Catch the Ferry to Sandhamn
Waxholmsbolaget:

Departs from: Grinda's main ferry dock

Service: Might require a change at a hub like Stavsnäs, budget-friendly, takes about 1.5-2 hours depending on the route.

Strömma/Cinderella Boats:

Departs from: Grinda

Service: Direct routes are less common, generally faster but more expensive, usually under 1.5 hours.
Explore the Island
Stroll through the village, visit the Maritime Museum, or lounge on the sandy beaches. Your choice!
Ideas for lunch:
Grab lunch at one of the local eateries. Seafood here is a must-try!
Sandhamns Värdshus: Traditional Swedish and international cuisine, with harbor views.

Sandhamn Seglarhotell Restaurant: A more upscale choice with a seasonal menu, often featuring local seafood.

Ankarhaket: Casual dining with an emphasis on seafood and beachside vibes.

Dykarbaren: Known for its sandwiches and lighter fare, perfect for a quick bite.

Trouville: A bakery and café serving pastries, sandwiches, and salads, great for a casual lunch.
Evening: Vaxholm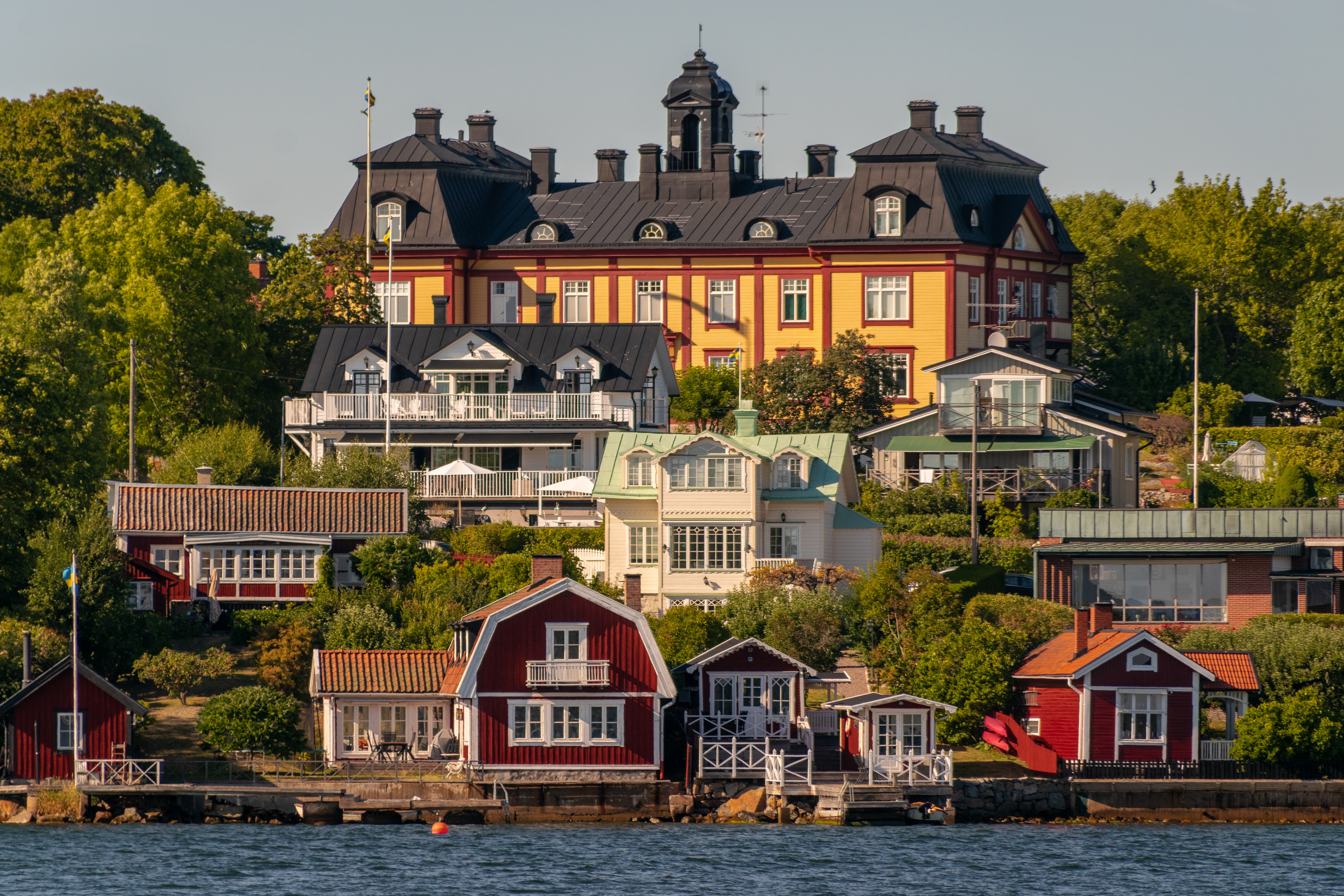 As the evening approaches, set sail for Vaxholm. Known as the "Gateway to the Archipelago," this island offers charming cafés, boutique shops, and a laid-back atmosphere.
Ferry to Vaxholm
Waxholmsbolaget:

Departs from: Sandhamn's main dock

Service: May require a transfer at a hub like Stavsnäs, budget-friendly, travel time varies based on route.

Strömma/Cinderella Boats:

Departs from: Sandhamn

Service: Less frequent service to Vaxholm, usually quicker but more expensive, may also require a transfer.
Leisure Time
How about a fika break at one of the local cafes? Perhaps grab some souvenirs for friends back home.
Perhaps we can recomend a few places for a swedish Fika:
Vaxholms Hembygdsgårds Café: This café is housed in a charming old building and is known for its traditional Swedish pastries.

Café Kaffehörnan: Located near the ferry terminal, it offers a wide selection of coffee and baked goods in a cozy setting.

Tillfället: A trendy café with a modern twist on fika, offering artisanal coffee and organic treats.
Night: Back to the City
Catch the last ferry back to the city. It's been a full day of island adventures, and now it's time to unwind.
Waxholmsbolaget:

Departs from: Vaxholm's main ferry terminal

Service: Frequent service, budget-friendly, takes around 1 hour to reach Strömkajen in Stockholm.

Strömma/Cinderella Boats:

Departs from: Vaxholm

Service: Less frequent in the evening, generally faster but more expensive, usually takes less than 1 hour.
Ending the Night at Mälarpaviljongen on Kungsholmen
What better way to conclude your adventure than a chill evening at Mälarpaviljongen? Located on the island of Kungsholmen, this LGBTQ+ friendly venue offers a serene atmosphere right by the water's edge. A glass of rosé here while watching the sun dip below the horizon? Yes, please!